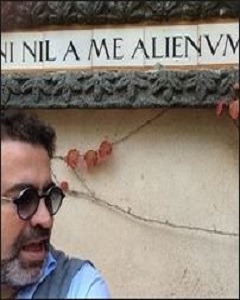 Vincenzo Cicchelli – Associate Professor at University Paris Descartes. He is visiting CES in May-June 2019
He is the former General secretary of the European sociological association, the former founder of the Research Network 'Global, transnational and cosmopolitan sociology' (ESA). And the former director of the multi-disciplinary program 'Sociétés Plurielles' (Université Paris Sorbonne Paris Cité). He is visiting professor at Roma Tre (Italy), the Universidad de la Republica (Montevideo, Uruguay), the Universidad de Santander (Spain), The University of Salerno (Italy). At Brill, he is the Editor-in-Chief (with Sylvie Octobre) of the 'Global Youth Studies' suite (composed of the journal and the book series: Youth and Globalization; Youth in a Globalizing World; Brill Research Perspectives in Global Youth): http://www2. brill.com/gys. He is the author of many books and articles, of which the latest are (with Sylvie Octobre) Aesthetico-Cultural Cosmopolitanism and French Youth. The Taste of the World (London, Palgrave, 2018) and  Pluriel et commun. Sociologie d'un monde cosmopolite (Paris, Les presses de SciencesPo, 2016), translated into English (Plural and  Shared. The Sociology of a Cosmopolitan World, Leiden/Boston, Brill, 2018), Italian (Plurale e comune. Sociologia di un mondo cosmopolita, Perugia, Morlacchi editore, 2018) and Portuguese (Plural e comum: Sociologia de un mundo cosmopolita, Edições Sesc São Paulo, 2018). E-mail: vincenzo.cicchelli@msh-paris.fr
—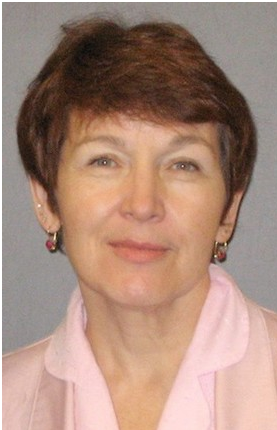 Larissa G. Titarenko – Dr. of Science in Sociology, professor of sociology at the Department of Sociology, Belarusian  State University, Minsk (Belarus).
She is visiting UNISA  in April-May 2017 for a monthly fellowship within the Erasmus Mundus programme. She is researching contemporary Italian sociology.
Professor Titarenko is a member of the International Sociological Association and a honorary member of International Education Society (2007) and The Netherlands Institute for Advanced Study in the Humanities and Social Sciences of The Royal Netherlands Academy of Arts and Sciences (1996). Her interests include modern social theories, history of sociology, gender studies, as well as methodology of sociological researches. She is an author of empirical works in sociology of youth, culture, public opinion, religion, borderland and urban sociology. During her career she did research in the Netherlands, Germany, the USA and Sweden. As a Visiting Professor she lectured in the USA, Finland, and Poland. She was a participant of international research projects in such spheres as European values, socialization of young people, urban sociology, life quality and ecology. Currently she is involved in the project within the Horizon 2020 Program of the European Union. She published in 9 languages, including 10 textbooks, monographs (partly as coauthor). Some of her publications in English include: Global Trends in Women's access and Leadership. Wash., DC, 2000; Democratic Citizenship in Comparative Perspective. San Diego, 2003. (co-author); After the Soviet Empire. Legacies and Pathways. Leiden: Brill, 2015 – 425 p. (со-author, co-editor) and recent books in Russian: Dynamics of value-normative systems and life chances: experience of post-soviet transformation in the Borderland. Vilnius, 2014 (coauthor); Modern Western Sociology: Reconstruction of Paradigms. Minsk, 2015.
—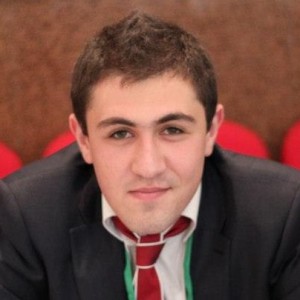 Vahe Khumaryan – doctoral student at the Russian-Armenian (Slavonic) State University in Armenia. Visiting fellow within Erasmus Mundus HERMES project, October 2016 – July 2017.
Vahe's field of expertise includes Russian and Post-Soviet Studies, EU-Russia relations and critical theories of International Relations as well as from recently – Armenian studies. His focus is currently on Armenian foreign policy identity and normative agenda.
Main publications include:
▪ Khumaryan V., Prospects for the Analysis of EU's Perception in the South Caucasus in the light of the Current State of Research in the Field // Сборник научных статей/Девятая Годичная научная конференция (3–8 декабря 2014г.) Сборник научных статей: – Ер.: Изд-во Российско-Армянского Университета 2015 OPEN ACCESS LINK
▪ Khumaryan V., Coup d'État vs. Revolution: The Scopes of Regime Change Legitimacy in Ukraine during and after the Euromaidan and before the Annexation of Crimea in Piotr Bajor and Kamila Schöll-Mazurek (eds), Eastern Chessboard: Geopolitical Determinants and Challenges in Eastern Europe and the South Caucasus, Faculty of International and Political Studies of the Jagiellonian University, Księgarnia Akademicka, Krakow 2016 OPEN ACCESS LINK  E-mail: v.khumaryan@studenti.unisa.it
—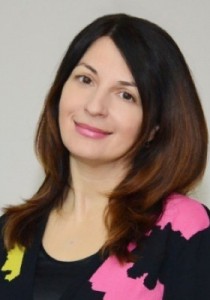 Irina Sikorskaya – PhD, Associate Professor of the Department of Sociology, Donetsk State University of Management, Ukraine.
Visiting Fellow within HERMES project, Erasmus Mundus Program, October-November, 2014
The planned activities for her stay at the Centre of European Studies (CES) of the University of Salerno are relevant in the context of her academic position and background, and benefit the interests of the Department of Political Science, Social and Communication.
She specializes in personal, and professional intercultural capacity building, multicultural team development, effective cross-cultural negotiations. At home university she lectures: "Intercultural Communication Skills", "Cross-Cultural Management", and "Intercultural Europe: Diversity and Social Cohesion". When teaching she helps her students maximize their potential inherent in the experience of living and working across cultures. Her research interests cover the issues of cultural diversity, multiculturalism, intercultural relations, and European social integration. She  actively advocates the European Studies in her university and wider academic community. In 2011-2014 she was the academic coordinator of the European Module "Intercultural Europe: Diversity and Social Cohesion" under Jean Monnet Programme as well as she was appointed to be the Administrative coordinator of the Jean Monnet Center of Excellence at DSUM.